We are a professional pet sitting service, bonded and insured, providing pet sitting, dog walking, vacation pet sitting, and in-home overnight pet care. We service the cities of Arvada, Westminster, Thornton, Northglenn, Wheat Ridge, Golden, North Metro Denver, and Broomfield, Colorado.
Dogs and cats are the most common animals we care for, but we provide in home pet sitting visits for just about any type of pet including dogs, cats, and fish, to exotic birds, pocket pets, and reptiles.

At Sirius Pet Care we are pet owners and understand that your pets are very important to you. We treat them with love, care, and respect, as if they were part of our family. While we take our responsibility very siriusly, we thoroughly enjoy taking care of your animals! We give them the attention and affection that they get from you!
We tailor our pet sitting and dog walking services to fit you and your pets requirements. Whether your new puppy or kitty needs extra attention, or your pet is older and has daily medical requirements such as insulin shots, medication, or other special needs, we have the experience to help you. We treat every animal as the individuals they are, and don't discriminate based on your pets breed, age, or medical condition.

Beware of websites that list "part time" pet sitters as they usually are not bonded, insured or experienced. We also urge you to read our reviews on Google, Angie's List, and Yelp. Compare our reviews to other services, if they have any! We are full time professional pet sitters that will be there for you and your pets now, and in the future. You are not only entrusting the care of your pets, but also your home, and personal property. For peace of mind, and for the best interest of your pets, contact us for all of your in-home pet sitting needs.


We can visit your puppy for potty breaks to help with your house or crate training, as well as positive reinforcement for basic obedience training, and mid-day walks for dogs of all ages. We also "doo" pooper-scooper service as well as home sitting. We offer overnight in-home pet sitting outside of our normal service area for cats, dogs, and other pets, depending on availability. During our pet sitting visits we also pick up mail, take out and return trash containers, rotate lights and window covering for security, and water plants.
Your pets will be happier and more comfortable receiving personalized, one on one attention, with lots of TLC, while staying in the comfort of their own home. They will not be at risk of injury or illness from being exposed to other animals. It's convenient for you, and won't stress your pets by taking them to an unfamiliar environment.
You will benefit by knowing your pets are receiving care from a qualified pet professional that only has your pets best interests in mind. Having a professional pet sitter may cost less than other pet care options, especially if you have multiple pets!
If you take your pets to a boarding or kennel facility, or even doggy day care, consider the benefits for both you, and your pets, by leaving them at home in the care of a SIRIUS Professional Pet Sitter. If you still feel boarding your dog or cat is the best pet care option, we can recommend several in the north metro Denver area.

We are bonded and insured for you, and your pets protection by Pet Sitters Associates LLC. We are certified by the American Red Cross in Pet First Aid and CPR, and proud members of Professional United Pet Sitters and North Metro Denver Pet Sitters (NMDPS). Sirius Pet Care is based in Arvada and Westminster and our pet sitting service area includes North Metro Denver, Wheat Ridge, Thornton, Northglenn, Broomfield, and Golden, Colorado.
Please look through our website for more information and call
Sirius Pet Care at 720-447-3647 today for all of your pet sitting and dog walking needs!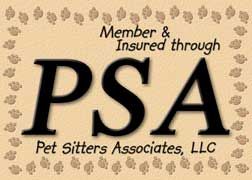 Sirius is the brightest star in the sky and part of the constellation Canis Major.
It is also known as "The Dog Star".

Have you called Sirius Pet Care yet?
Professional Pet Sitting and Dog Walking in
Westminster | Arvada | Thornton | Northglenn | Wheat Ridge
Broomfield | Northwest Denver CO